About Dr. Seabaugh
About Dr. Seabaugh
Dr. Michael Seabaugh is a Licensed Clinical Psychologist who maintains an active psychotherapy practice in Santa Barbara, California. He specializes in working with adults with mood and personality disorders, relationship conflicts. A particular area of speciality is couples counseling: marriage, partnered, sibling, business associates. He also enjoys helping adults, at all stages of the game, to negotiate the different developmental challenges of adulthood.
He graduated from the University of Missouri with a degree in Journalism, received a Masters in Fine Arts from UCLA, a Masters in Education from USC. He received his Doctorate in Counseling Psychology also from USC, where he was honored with the Outstanding Academic Achievement Award. His doctoral dissertation The Vulnerable Self of the Adult Child of an Alcoholic was awarded several honors including Outstanding Dissertation. He was formerly an adjunct professor in theoretical psychology at the University of Southern California and has taught at UCLA-Santa Monica Hospital in the area of developmental psychology.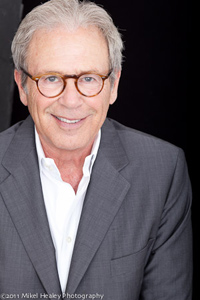 He has been a contributing writer for the Santa Barbara Independent and a columnist for magazines such as The Hills and 805 Living. His syndicated column Healthspan, explored the health and psychological concerns of his Baby Boomer generation and was honored with the 2005 C. Everett Koop M.D. Media Award for best science news story in a daily newspaper. His novel The Cure for Love available on Amazon in both softcover and eBook.
Dr. Seabaugh is active in his community of Santa Barbara, having sat on the Board of Directors for the Fund for Santa Barbara (a nonprofit community foundation that supports organizations working for social, economic, environmental and political justice), Pacific Pride Organization (providing health and psychological services to the LGBT community). He has also been a volunteer and an Advisory Board member for AHA! (an organization dedicated to the development of character, imagination, emotional intelligence and social conscience in teenagers) and sits on the Board of DanceWorks, which promotes the development of modern dance. He is a volunteer for Lotusland, a botanical garden dedicated to the conservation, education and appreciation of the importance of plants in our lives and in the life of the planet.
Michael O.L. Seabaugh, Ph.D.
mseabaugh@mac.com
805.252-1969